Pet Health Insurance
What is Pet Insurance?
Pet insurance reimburses you for veterinary bills when your dog or cat is ill or injured.
Why Do I need Pet Insurance?
Just like humans, dogs and cats get sick and injured unexpectedly. Sometimes these illnesses and injuries can result in very high veterinary bills. When you have a quality pet insurance policy, affording the best care for your pet becomes much more realistic. Having pet insurance will help relieve the stress of unexpected veterinary bills.
What Does Pet Insurance Cover?
There are many pet insurance companies, and most companies offer a variety of policies that covers different conditions.
Some policies cover accidents and Illnesses
Coverage for accidents may include broken bones, poisoning, lacerations, and foreign object ingestion.
Coverage for illnesses may include cancer, diabetes, arthritis, allergies, cruciate ligament tears, skin and ear infections, and epilepsy.
Some policies cover routine and preventative care, including:
Exams, vaccinations, teeth cleaning, and flea and tick medications
And some companies offer plans that cover accidents, illnesses and routine preventive care.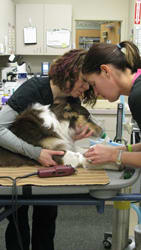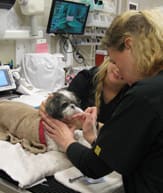 How Do I Get Pet Insurance
Start by getting a free quote, based on your pet and the coverage you desire. At Care Animal Hospital, we recommend Pets Best Pet Insurance. We have had good experience with Pets Best and many of our clients and many of our staff insure their pets with Pets Best. The company provides free quotes online at www.petsbest.com or by calling Pets Best at 877-738-7237. They're available by phone Monday - Friday 7am-7pm and Saturday 10am-2pm (MST) and you can get a quote online any day, anytime. Once you have your quote from Pets Best, you can enroll immediately, with no medical records required for sign up.
Care Animal Hospital clients get an exclusive discount of up to 10% with Pets Best Pet Insurance.
With questions about pet health insurance, or anything else concerning your pet, you can always call us!